The women healers of the 1800s, like the ones before them, learned their art primarily from their mother, grandmother, or another experienced mentor. The teaching methods used by the more formal mentor-healers were usually rigorous and structured. Because women were excluded from learning medicine from the medical universities, they learned from other sources and formed their own meeting groups where they could share healing experiences. One way to continue healing traditions was through written records called "Receipt Books." ~ Herbal Use in the American Civil War , Janet Brown, author
HIGHLIGHT
Dr. Oriana Moon Andrews, Confederate Doctor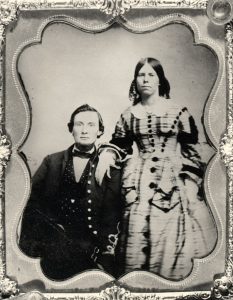 Growing up in a wealthy, aristocratic family gave Oriana advantages that most young women of her time did not enjoy. She was further aided by a father who hired the finest tutors for his children, and allowed his daughters to choose their own pursuits. This enabled Oriana to eventually become a medical doctor.
In 1854, Orrie enrolled in the Female Medical College of Pennsylvania. After writing her thesis on the relationship between cardiac and pulmonary diseases, Orie was awarded her Doctor of Medicine in 1857.
After extended adventures in Egyptian lands, precipitated by the desire to travel there with her uncle and be of possible medical assistance to the Bedouins, she attended to family, servants and female patients when she returned to the United States,
When the Civil War began in 1861, Orie volunteered her medical services to the Confederacy:
Dr. Orie was praised for her war efforts. This quote is taken from a report on physicians arriving to help at Charlottesville General Hospital,
"Thanks to the energy and zeal displayed on all sides, order begins to reign and system to prevail amid the immense number (of wounded pouring in). More physicians have arrived from other towns, among them Dr. Alexander Rives, late house-surgeon of Bellevue Hospital, New York, and Dr. Moon, a young lady of the neighborhood, to whose skillful and experienced hands the care of a ward has been entrusted."
One unfortunate review by an obviously biased male physician, Edward Warren, M.D. in his book stated the reflection of too many other males at the time:
"She was a lady of high character and of fine intelligence, and, though she failed to distinguish herself as a physician, she made an excellent nurse, and did good service in the wards of the hospital. Unfortunately for her professional prospects, she fell in love with one of our assistant surgeons and compromised matters by marrying him and devoting herself to the care of her own babies—like a sensible woman.
"In my humble judgment, no one possessing a womb or endowed with the attributes of femininity ought to dream of entering the ranks of the medical professor and Dr. Moon's experiences at Charlottesville teaches a lesson in this regard which her aspiring sisters would do well to heed and appreciate."
Doctors who worked beside Dr. Orie in the Charlottesville General Hospital, however, grew to respect her medical skills and dedication. In a 1913 letter written by Dr. Peter Winston, who ran a ward next to Dr.. Orie, he described her as a young woman who did "efficient service at the bedsides and in the surgical wards." The scenes of suffering in the University hallways were horrific, but Dr. Orie stopped from her patients' care only long enough to get a few hours rest a day.
In early 1870, she moved with her husband William Andrews and their two sons to Tennessee where they lived in a humble house near a small village of 300 African Americans. Orie's missionary spirit was inspired and she soon led inspiring talks in front of her home in a makeshift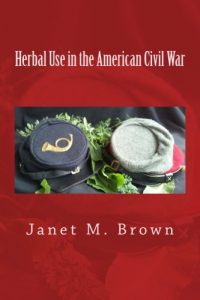 outdoor church. All summer she taught them to sing and pray, and urged them to a better life—to be all that they could be.
After several years of ill health, in the early morning of December 24, 1883, Dr. Oriana Moon Andrews died of pneumonia. At her request she was buried on December 26th in the Scottsville Presbyterian Cemetery (now Scottsville Cemetery).
To learn more about women nurses and healers in the American Civil War, visit Amazon.com to purchase the book!
---
Two months after the war began Secretary of War Simon Cameron appointed Dorothea Dix as Superintendent of Women Nurses for the Union.  In August 1861 Congress authorized the Surgeon General to employ female nurses in Army hospitals, and to pay them $12 a month and provide them with food rations.
---
Additional Resources
Nurses of the Civil War
HIGHLIGHT
Chloe Annette Buckel
Dr. Chloe Annette Buckel was born in Warsaw, New York on August 25, 1833 and graduated from the Female Medical College of Pennsylvania in 1858 , with her thesis on insanity and chose Chicago for the location of her first medical practice.  She worked with Dr. Elizabeth Blackwell and Dr. Emily Blackwell as a physician at the New York Infirmary in New York City. Five years later she left her position there, at the behest of General Ulysses S. Grant to organize his field hospitals.
Although she was already a medical doctor, when Dr. Buckel heard of the tremendous need for nurses to treat injured Civil War soldiers, she volunteered to Govenor Oliver P. Morton of Indiana in 1863. Since "apparently neither the North or the South wanted to employ qualified women as physicians" Gov. Morton sent her to Tennessee to "look after the condition and wants of Indiana's sick and wounded [Union] soldiers." While there, Dr. Buckel set up six field hospitals in stores and warehouses and in December 1863 the Army's Surgeon General Joseph K. Barnes sent her "to visit the U.S. General Hospitals in the Southwest for the purpose of consulting with Medical Directors and Surgeons in charge upon the selection & appointment of Female Nurses" and was charged with appointing any persons she recommended.
It appears that by September 1864 Dr. Buckel was in Louisville, Kentucky where she was the agent for Dorothea Dix in the selection and assignment of Army nurses. Following that position, she was appointed Chief of the female nurses at Jefferson General Hospital in Indiana where she served the remainder of the Civil War. Throughout her Civil War service, she was referred to as "Miss Buckel" and not "Dr, Buckel," although she was remembered by those with whom she served as "The Little Major."
Moving to Oakland in 1877 due to ill health, Dr. Buckel opened her own medical practice and became the first woman admitted to the Alameda County Medical Association in June 1878. She was also appointed a consulting physician at the Pacific Dispensary for Women and Children, which was founded in 1875.
Later in life, Dr. Buckel's increasing concern for children's welfare led to positions as Trustee and Chaiarman for Francis M. "Borax" Smith's homes for orphans and girls. She founded the Home Club, a women's association in Oakland, and formed a pure milk commission which worked to exclude cows with tuberculosis from supplying milk to local dairies.
The Agassiz Society was another organization founded by Dr. Buckel, which encouraged children in the study of nature.
The 1910 census lists her as living in Piedmont with Charlotte Playter, daughter of the former Oakland mayor, Ely W. Plater, and describes her relationship as "friend".
She died August 17, 1912, just days before her 79th birthday. The inscription on her gravestone reads: "A physician beloved by two generations. Every human cause had her sympathy and many her active aid."
She left her estate to benefit "backward and feeble-minded children" through Stanford University.
---
HIGHLIGHT
Dr. Esther Hill Hawks
She was born on August 5, 1833, in Hooksett, New Hampshire. After she married Dr. John Milton Hawks, Esther Hill Hawks studied his medical books and decided that medical school was for her. After she graduated from New England Medical College for Women in 1857, she practiced in different areas with her husband. She was one of the first female physicians in the United States. After the Sea Islands were occupied by Union forces, Dr. John Hawks got a job providing medical care and running a plantation set up for freed slaves.
Dr. Esther Hawks, who was a Northerner a teacher, suffragist, abolitionist and one of America's first female physicians, was the antithesis of Southern womanhood. Nevertheless, she joined her husband and assisted him as much as the Union Army would allow. Because she was not allowed to be a surgeon in the army, Esther volunteered to be a nurse. Her application was rejected by Dorothea Dix, Superintendent of Army Nurses. In order to prevent sending vulnerable young women into hospitals where she feared they might be exploited by the men there (doctors and patients alike), Dix set strict guidelines. Her nurses had to be between 35 and 50 years old and plain looking. Hawks was just 28 and attractive.
Her primary role, however, remained that of a teacher with the National Freedmen's Relief Association. She was assigned to educate the soldiers of the First Regiment of South Carolina Volunteers and their families. This was the first official Union Army regiment organized with African American soldiers in the Civil War. It was composed of escaped slaves from South Carolina and Florida.
During the war she lived in and around Beaufort and Charleston, South Carolina and Jacksonville, Florida.
Dr. Hawks listed her Civil War experiences in a diary from 1862 to 1866, in which she described the South she saw, conquered but still proud. In 1863, when her husband was ordered to accompany a secret mission to the coast of Florida, Dr. Esther Hawks took charge of the newly built General Hospital Number 10 for African American soldiers on Hilton Head. This huge hospital had a floor area of 60,000 square feet.
She cared for soldiers from the 54th Massachusetts Colored Infantry, the first black regiment recruited in the free states, after its famous ill-fated attempt to take Fort Wagner.
She wrote:
I am left manager of not only the affairs of the hospital, but have to attend surgeon's call for the 2nd (South Carolina Volunteers), so every morning at 9 o'clock the disabled are marched down to the hospital in charge of a Seargeant and I hold surgeon's call for hospital and Regt. and with great success; on the back piazza, sending some to duty and taking into the hospital such as need extra care.
After the war, Dr. Hawks continued to work in the area, caring for former slaves and teaching school.
Dr. Esther Hill Hawks died on May 6, 1906 in Lynn, Massachusetts, and was buried in Manchester, New Hampshire.
---